"Ezekiel? Lt. Gorman doesn't know what he's doing...we're fugged",
muttered Azrael under his breath.
The last board game I played in 2011 was...Space Hulk!
I have had this in the gaming cupboard for a while now, and not played it. I'm not sure why. I have never played it before, and have never even played a previous edition.
Anyway, looking for a quick game of something myself and a mate cracked it out (I had already spent a full day removing flashing and gluing models together for it).
It's greyyyyt. Man what a game...
We only had time for the first mission. Both of us had a go as the marines. Neither of us completed the mission, but boy do I want to spend some time playing this game.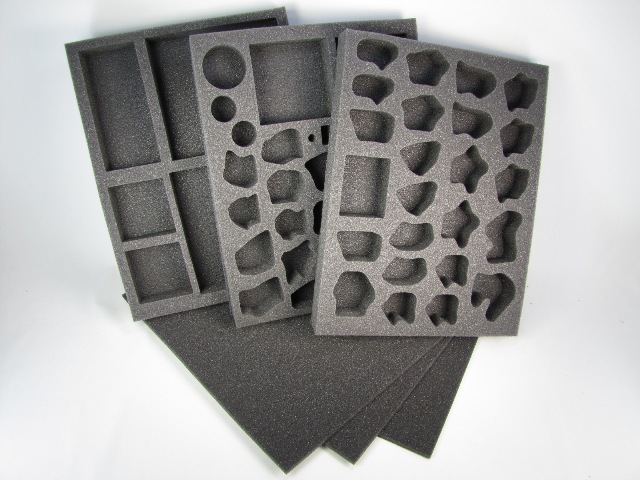 I've also been thinking of getting the battlefoam inserts for the box, and my space hulk box contents are an absolute mess. There's no way they wouldn't be, they're all just loose in the box.
The inserts are made by BattleFoam,
here
. I was definitely going to buy them, until I saw the price tag. A bit much at £43 I think, it's probably more with delivery. Added to that I don't think they're the inserts I've heard of, as the blurb on their site says these inserts are for P.A.C.K. bags (no doubt another battlefoam product).
Has anyone used them? Will they fit in the box? Are they worth it?